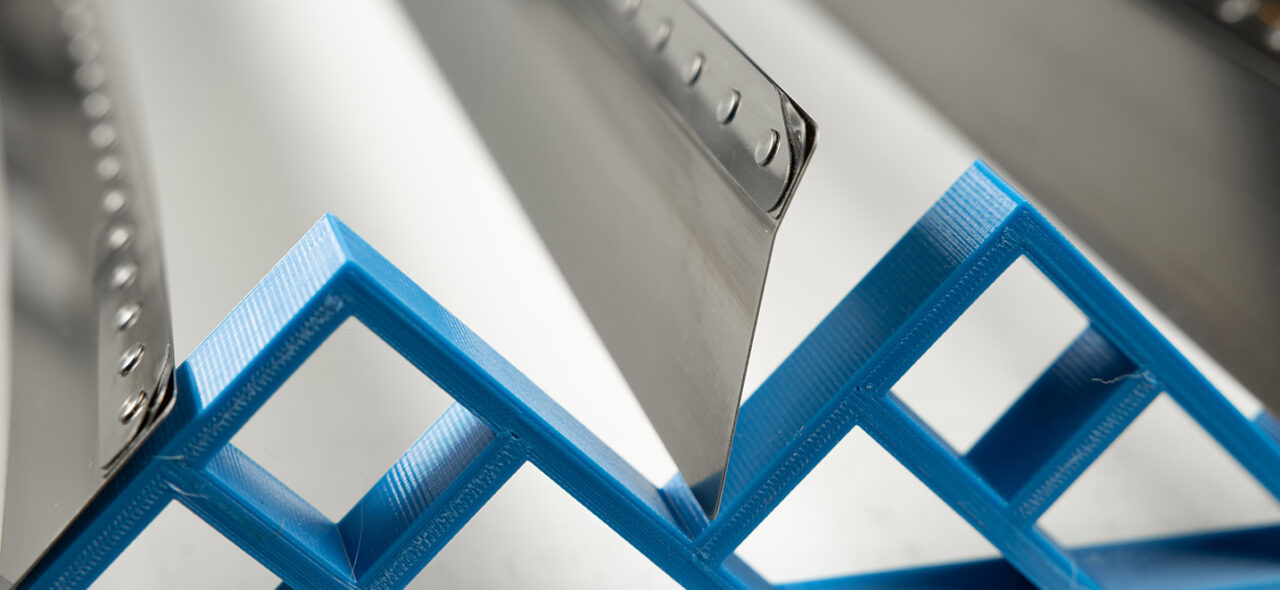 FlexoArt Stripsteel – high quality Swedish steel
There are too many options available in terms of dimensions/different types of edges why complicate a process that should be pick and install. We've for many years successfully used our 10mm high quality doctor blades in our chamber systems. Recently thanks to higher demand we've partnered up with the steel mill directly to ensure our specific quality but also ensure that we always have a full inventory and can delivery within 1 week regardless of quantities.
In combination with our GripTite system (doctor blade holder) this enables a true economical solution to wider doctor blades.
It is easy to overlook the fact that you only use a few millimeters of your doctor blade before you exchange it to a brand new. You still do this with our 10mm doctor blade but you save a significant amount of material which directly translates to money saved.
Stripsteel doctor blades are available in 100m/roll or pre-cut to customers' specific lengths.
Stripsteel – easy selection
Carbon steel blade – cost effective.
Stainless steel blade, corrosion resistance
Extra long life, option for white inks
Great wear resistance, short run-in period. Mainly used on high volume aniloxes
Great wear resistance, short run-in period. Mainly used on aniloxes with extreme volume
You only use few millimeters of the doctor blade why use a wider blade?
Selection
We offer top quality doctor blades of various steel qualities and thicknesses.
Safe
We cut the blade with all four corners rounded to prevent cuts and simplify the handling.
Top quality doctor blade
Swedish 10mm wide top quality cold rolled spring steel.
First choice
Pre-cut Stripsteel is always included with our chamber systems.